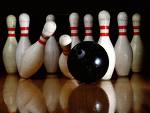 Thank you for visiting  

                                                  



We are a family owned center located Northeast of Charlotte,  
Michigan 
on Lansing Road
between Packard and Otto Roads.
Our amenities include bowling for all ages, league and open play, lounge, proshop,
 certified coaching lessons, arcade, Club Keno, Pull Tabs.
We have 24 lanes, Qubica/AMF autoscoring, autobumpers on all lanes.
Please enjoy touring our website pages.
We look forward to the opportunity to serve you!